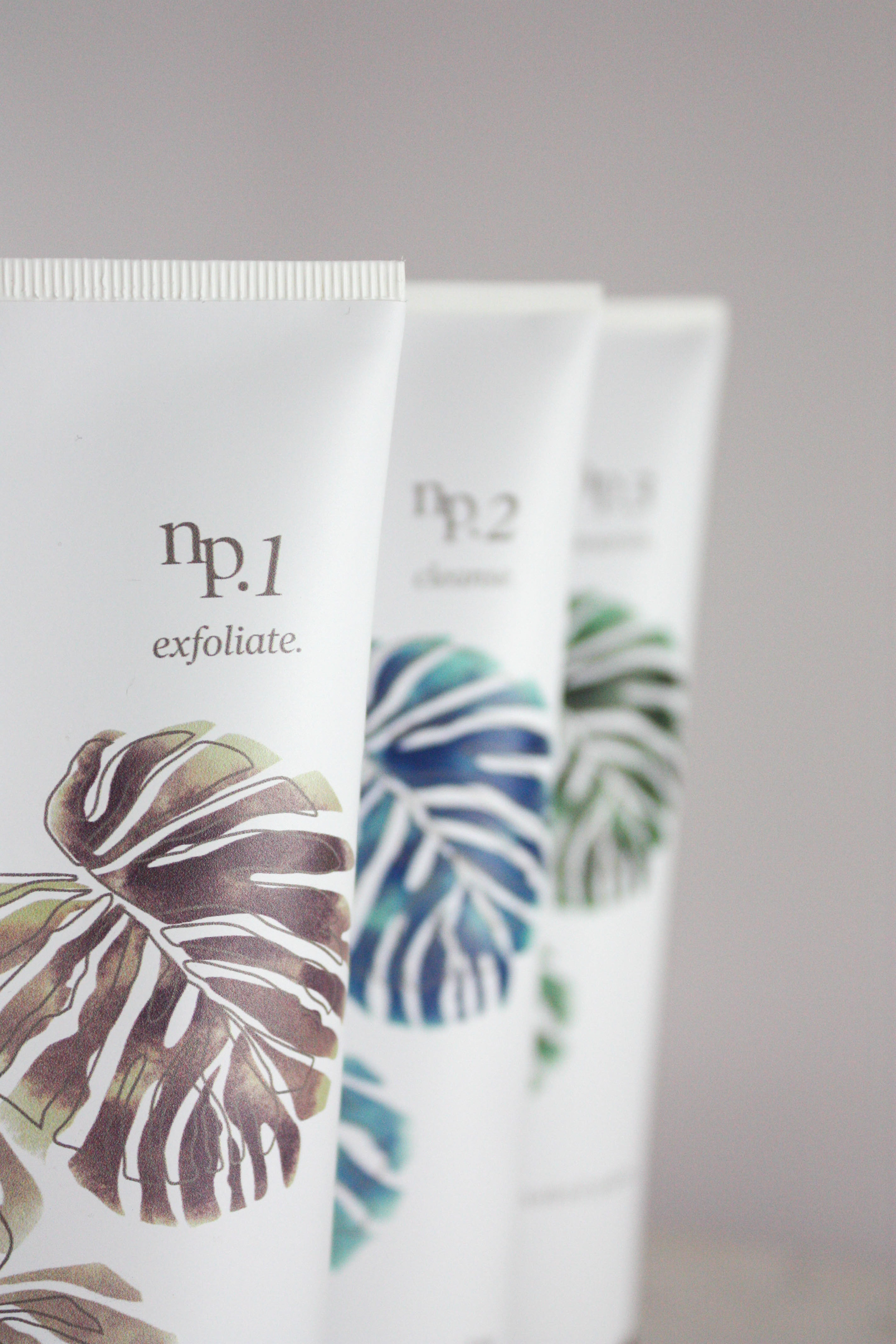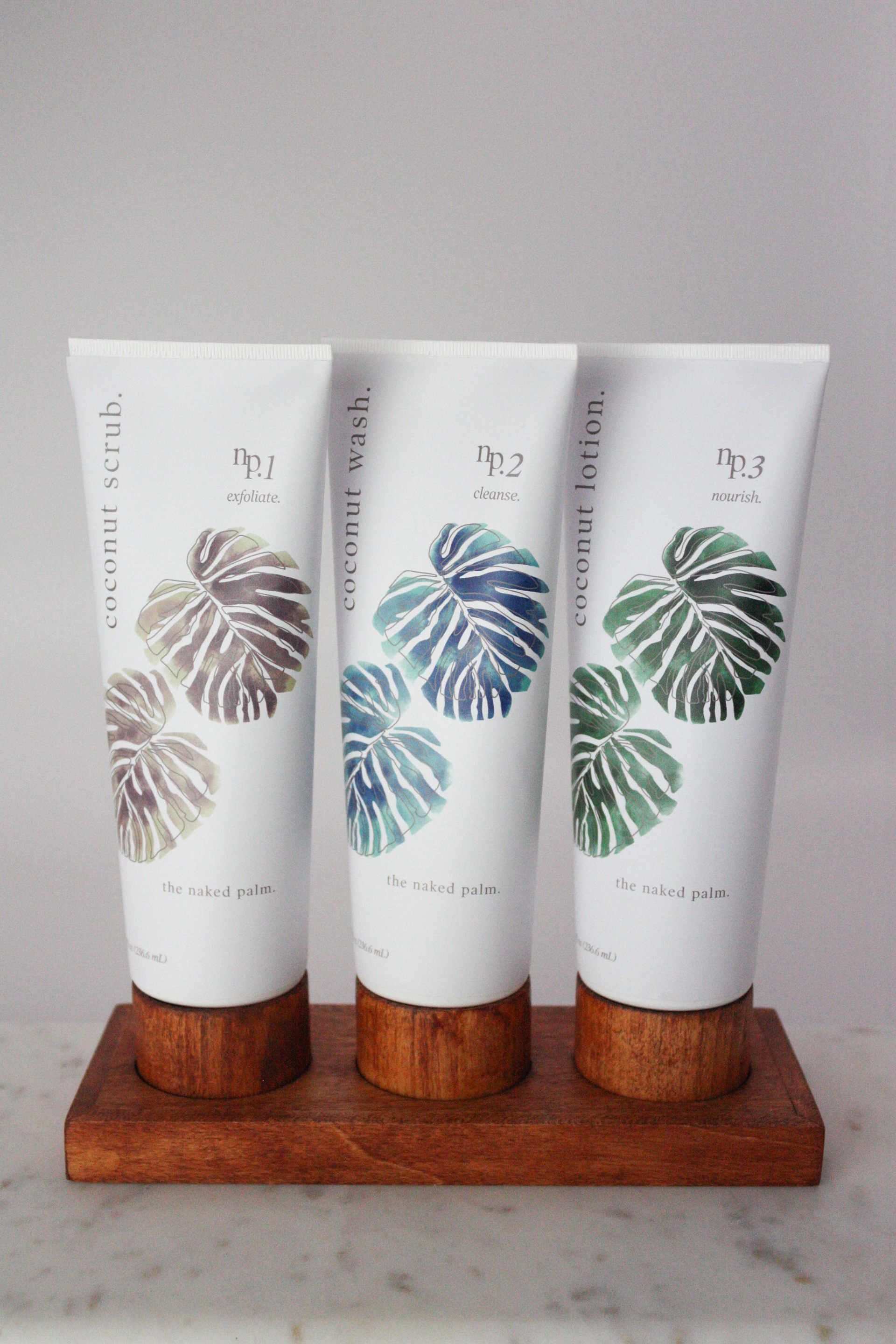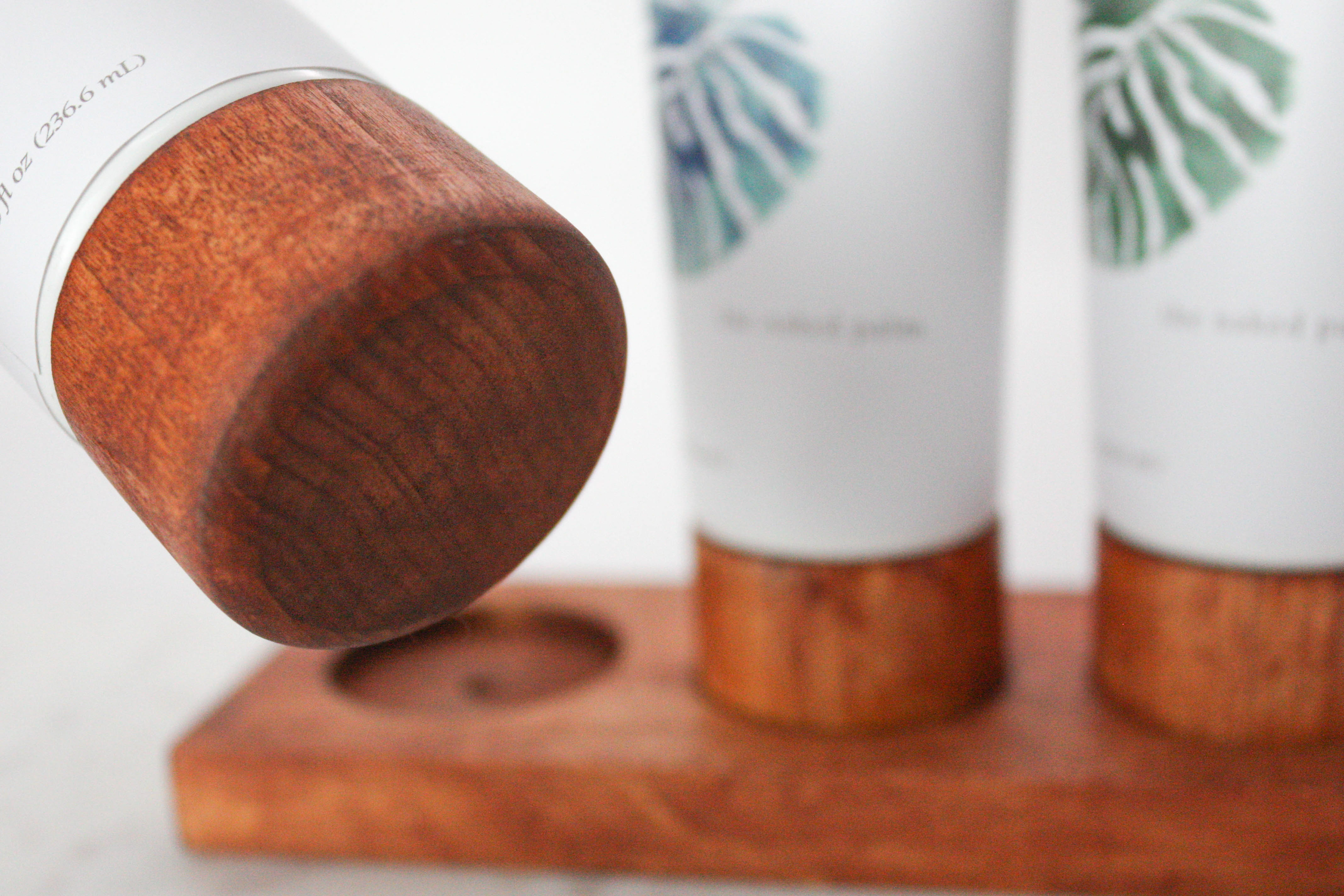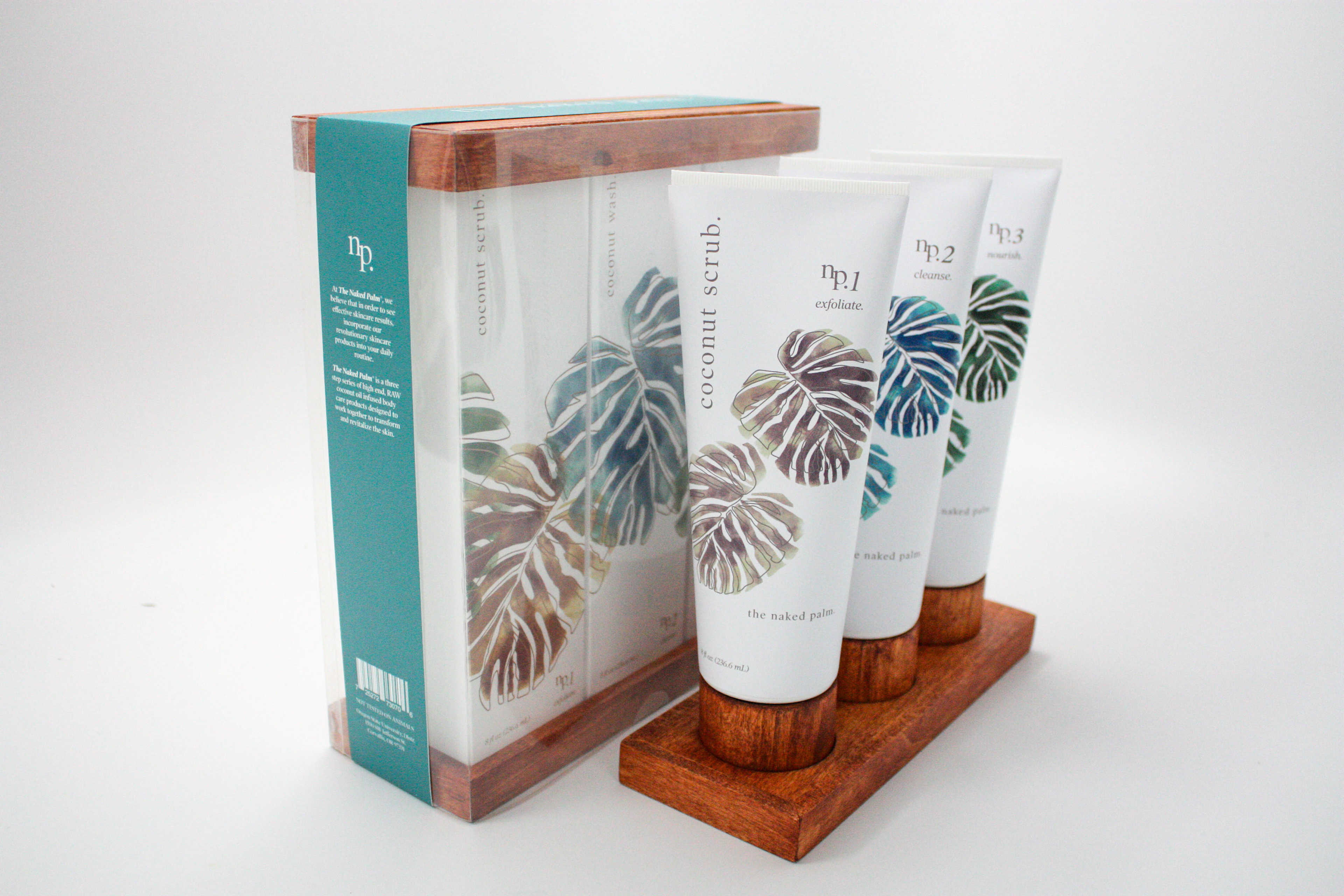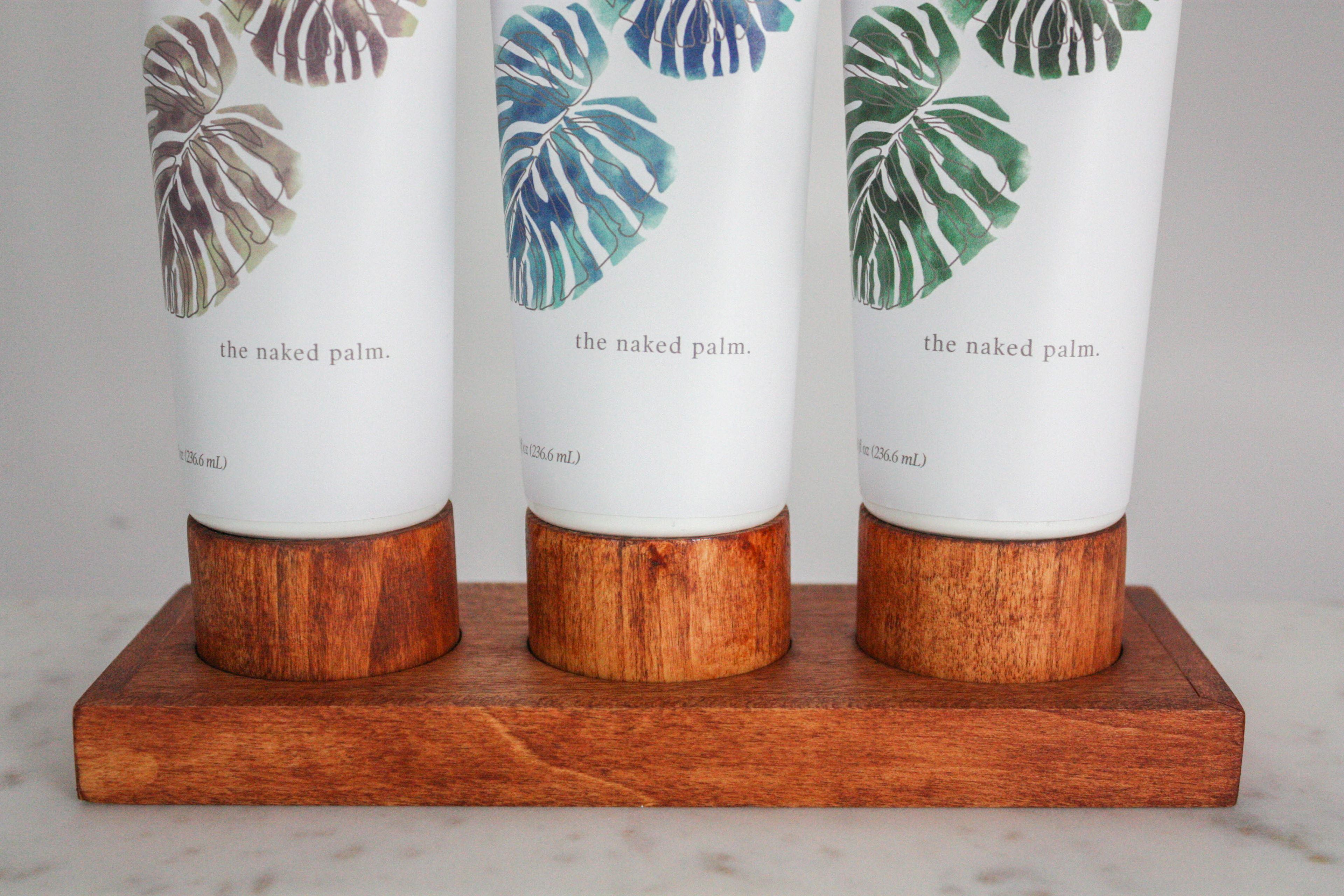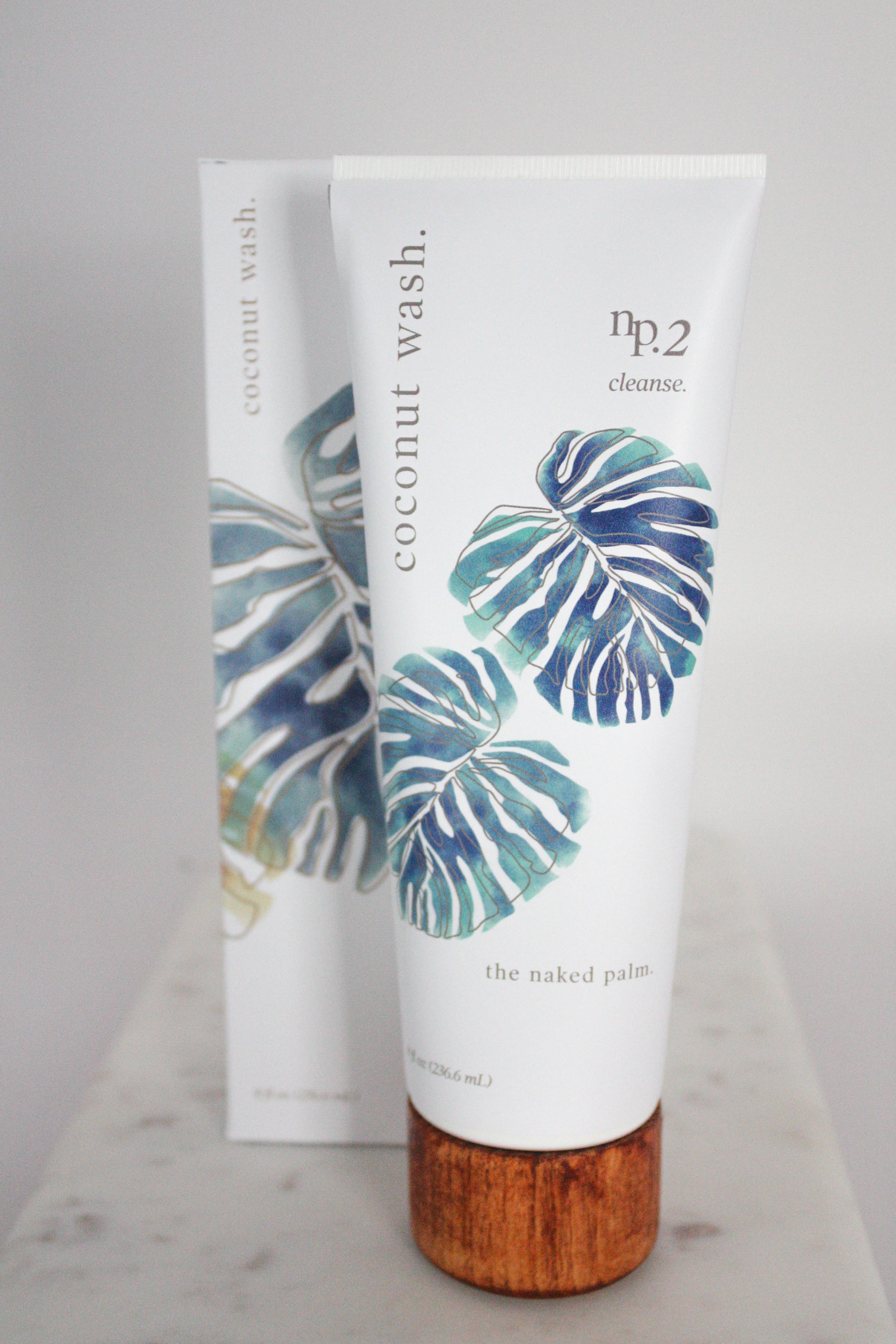 The cosmetic line The Naked Palm is a three step series of high end, RAW coconut oil infused body care products designed to work together to transform and revitalize the skin. Coconut oil is a natural saturated fat, comprised almost entirely of medium-chain fatty acids, which is what makes it so incredible for the skin. Studies show that coconut oil is not only an amazing moisturizer, it also helps to reduce bacteria associated with acne, infections, and other skin conditions, and can improve wound healing. The brand behind this revolutionary line of skincare represents what the product is intended to produce: natural, healthy, and radiantly "naked" skin you'll want to show off. The visual identity signifies this through, clean, bright, minimalistic design and a uniquely crafted natural material.
The Naked Palm's three step 100% RAW coconut oil infused process includes: 
1) a carefully created coconut oil body scrub made with RAW coconut sugar, 2) a luxurious coconut oil body wash formulated with no sulfates, parabens, mineral oil, or gluten and made with 100% natural coconut oil, and 3) a 100% natural coconut oil body lotion created for 24 hour moisture. The three 100% RAW coconut oil products, used chronologically, and routinely, are guaranteed to produce healthy, softer looking and feeling skin! Each skincare step can be bought separately, or together in an elegant kit. The kit includes all three skincare products and a matching wooden tray for displaying the skincare line. Upon opening the kit, flip the bottom wood panel to reveal the beautiful tray.
The Naked Palm three step coconut oil skincare line is intended for an audience committed to the ultimate skincare routine. This audience is attracted to the idea of high end results, as well as the look and feel of high end products. These individuals will most likely resemble successful individuals that can afford higher end cosmetic products and will likely want to show off these luxury products in their homes. The Naked Palm targets those who appreciate the refreshing, delicate scent of coconut infused into a revolutionary line of skincare.